Campsite pitches Var
Our campsites on the St-Tropez peninsula are marked out, landscaped and well distributed throughout our campsite in Ramatuelle.
Each site is equipped with 10 amp electricity and you can choose yours near a water point or near a laundry, depending on availability. Spacious, masonry sanitary facilities are available with enclosed shower stalls and multi-use electrical outlets.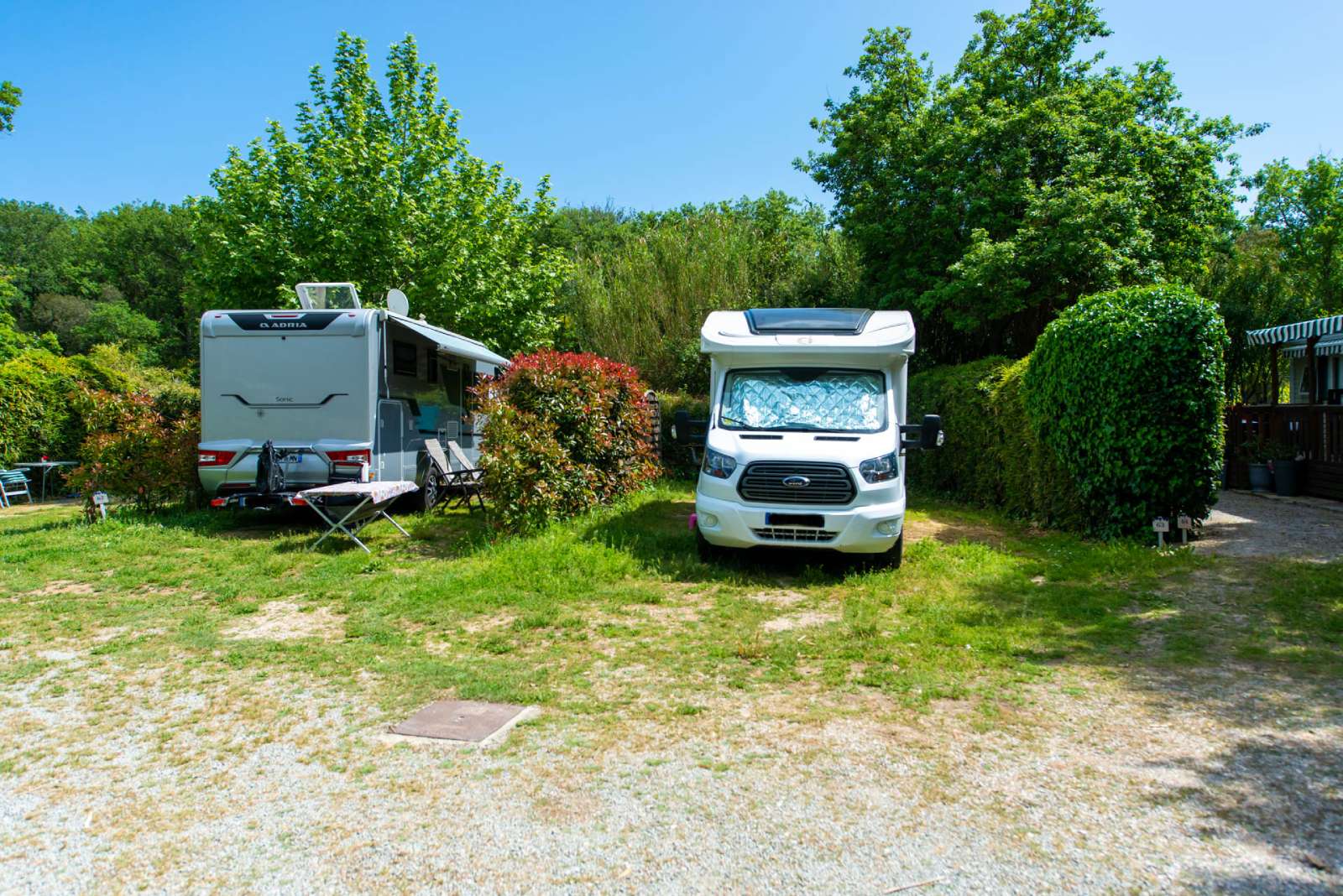 Comfort Package (1 caravan or motorhome / 1 car / electricity 10A) – 80m²
Discover

Package Great Comfort (electricity 10A) >100m² with private facilities ( tent only)
Discover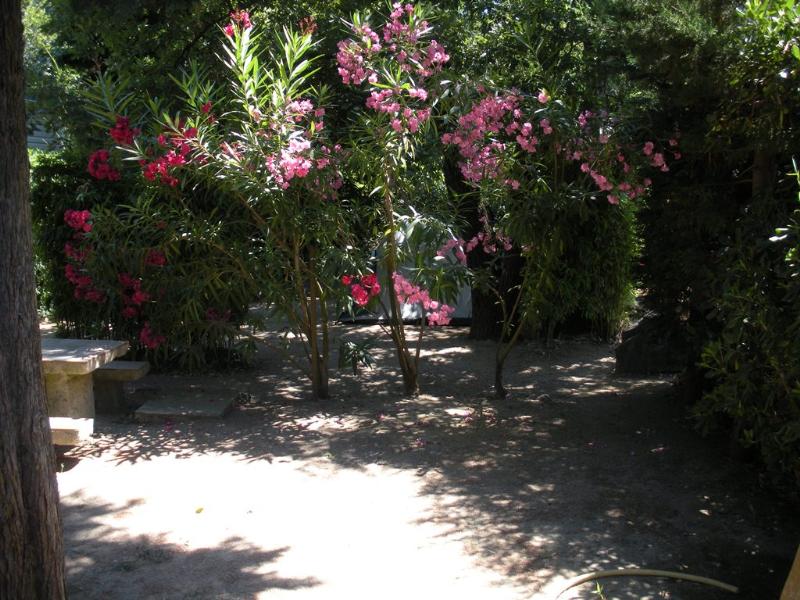 Nature Package (1 tent, / 1 car)
Discover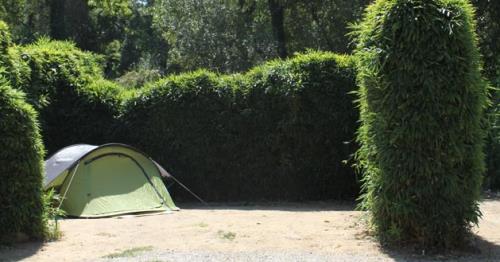 Comfort Package Tent (electricity 10A) 80m²
Discover
Pitches from 80 to 100m² in Ramatuelle
If traditional campsites appeal to you, you will find the perfect tent sites in the Golf of Saint-Tropez at La Rouillère. If they are arranged randomly, they are designed to accommodate your campsite, your caravan or any converted vehicle.
With a surface area of 80 or 100 m², our plots are laid out on a cozy carpet of well-kept grass. Each space is planted with trees and delimited by wooden or vegetal hedges to preserve your privacy. We offer several packages including a "small price" without electricity, a "comfort" of 100 m², a "comfort" of 80 m² special campsite and caravan with an individual water point, and a last "comfort" of 80 m² in "restanque". You will have access to spacious sanitary blocks not far from your pitch, with showers, washbasins and multi-purpose sockets.
Prepare now your campsite stay in a tent in the Var ! For even more comfort, discover our mobile homes for rent in the Var in Ramatuelle!
Location packages near St-Tropez
For your stay in a campsite in the Var near St-Tropez, we offer several packages that will suit your needs:
nature package (without electricity) at a low price,
100 m2 comfort package (for very large tent),
comfort package 80 m2 campsite, caravan (with individual water point),
80 m2 comfort package ("restanque" pitch).
Check out our rates and promotions to book your cheap campsite in the Var now!
Frequently asked questions about our locations
What to remember about our locations
Pitches equipped with 10 amp electricity
Surfaces of 80 or 100 m².
Spacious sanitary blocks close by
Landscaped and well distributed pitches
What you think of our locations
Christèle Renault
TRANQUILITY Camping that has kept a family character.
Location of the campsite corresponds to our expectations.
Very involved and helpful staff.
MAXOUXOU
Nice swimming pool and secluded and friendly campsites.
Elodie D.
Super friendly welcome. Clean toilets. Quiet campsite located in the middle of the vineyards. Our tent site was well shaded (not all of them are). The price is a bit high if you compare it with the 5 star campsite "Les Tournels" located in Ramatuelle (20€ difference per night for our pitch). The car is necessary for all outings.
Discover our rates and our other hosting solutions