Campsite Porquerolles
Fancy a campsite vacation in Porquerolles?
A few minutes by boat from the peninsula of Giens, this island has a double face: to the north, you will find paradisiacal beaches with turquoise waters and to the south, you will discover steep coves of great beauty, well hidden.
From our campsite in the Gulf of Saint-Tropez, located 67 km away, you can quickly go to one of the so-called "Golden Islands" because of their unique beauty! These wonders of the Mediterranean will delight lovers of seaside walks and swimming in the turquoise waters.
The other two, Ile du Levant and Port-Cros, are wilder and more preserved than Porquerolles. We come here to discover one of the first French national parks with its endemic species of rare birds.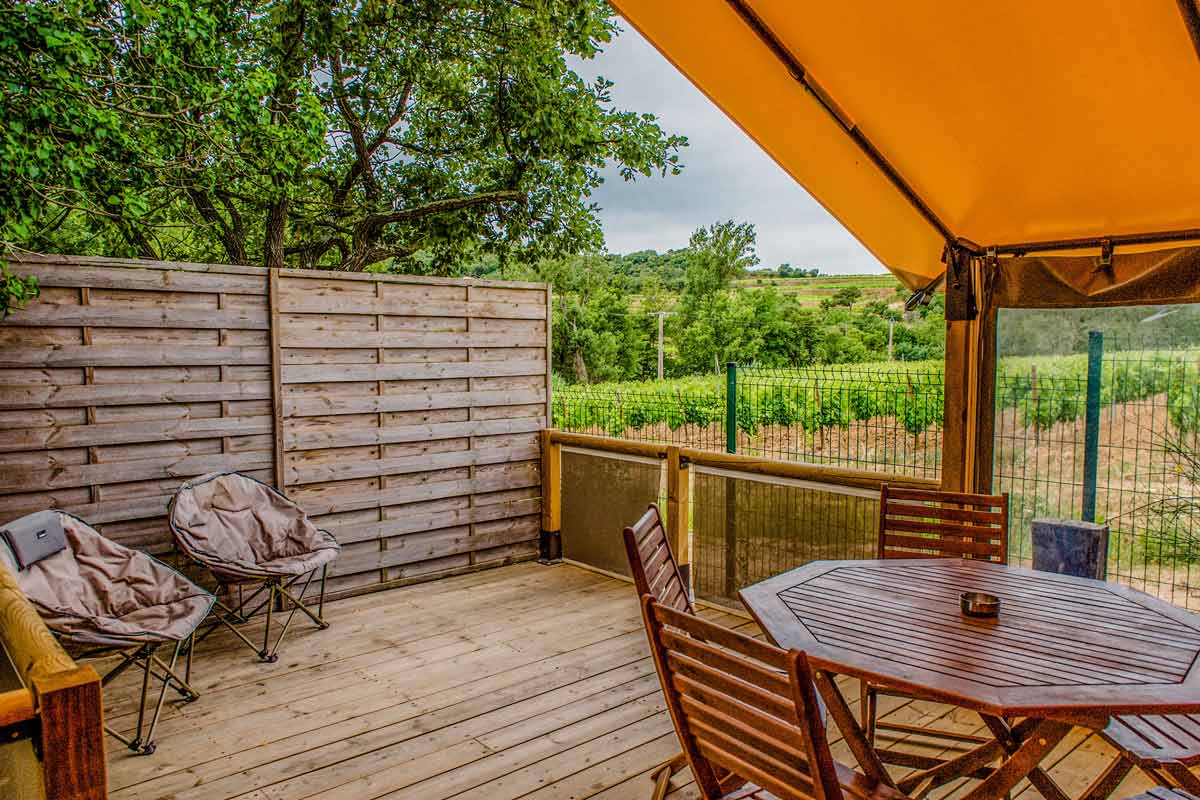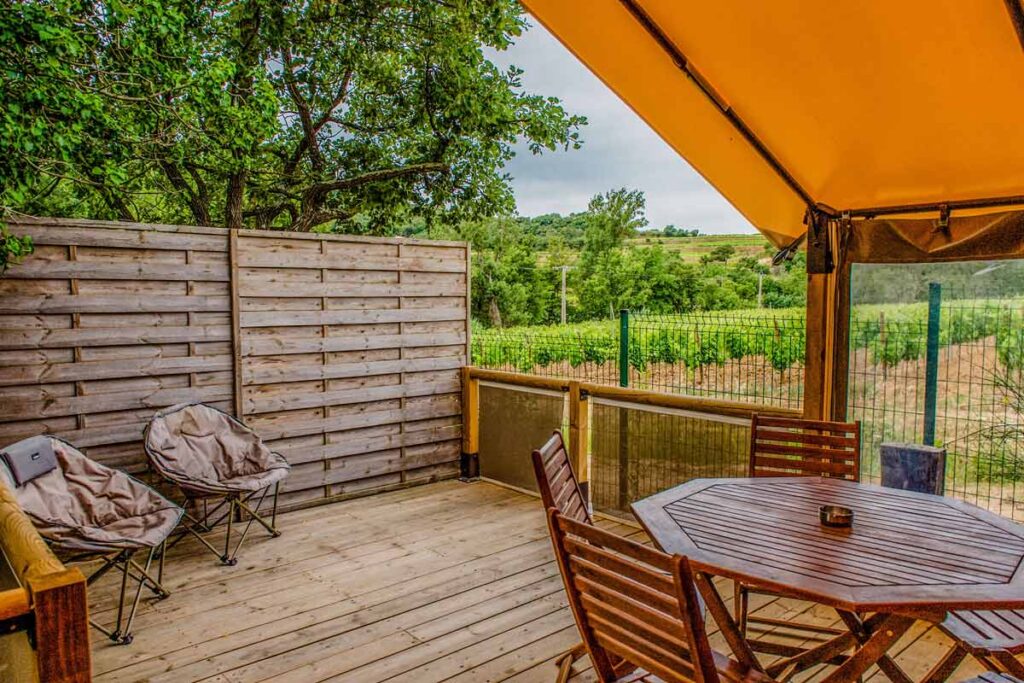 Mobile home rental Porquerolles
Looking for a mobile home rental in Porquerolles ? At the campsite La Rouillère in Ramatuelle, you will be only 67 km away !
Our rental park awaits you with a wide choice of mobile homes and wooden cabins on stilts all equipped with air conditioning, a complete kitchen with all the necessary equipment, a bathroom with shower and toilet. You will be able to make the most of the outside on your beautiful and large terrace, where garden furniture and deckchairs await you. Vineyard view and individual Jacuzzi options are also available for a luxurious 3-star stay.
All our rentals have been thought out with attention to detail so that your vacations are spent in complete serenity, the mobile homes from 18 to 32 m² can accommodate large families up to 6 people in 1, 2 or 3 bedrooms, from 46 € per night.
As for the wooden Nature lodges of 30 to 43 m², they are composed of 2 rooms and can accommodate up to 5 people. We also have canvas accommodations for those who prefer the authentic simplicity of traditional campsites.
Ready to trade the idea of a campsite in Porquerolles for our campsite in the Gulf of Saint-Tropez?

Tourism in Porquerolles
Your stay in campsite near Porquerolles represents a great opportunity to discover this paradise island off the coast of Hyères. It has a typical Mediterranean forest and can be reached quickly and easily by boat.
The best way to explore this wonderful rock on the Mediterranean at your own pace is to rent bicycles. Take the time to enjoy your exploration, as this island remains one of the most beautiful visits to make in the Var. Many rental companies offer classic or electric bikes, trailers for children and even Solex bikes.
There, the beaches are real postcard landscapes. On the north coast, go and see the Courtade beach, the Langoustier beach, the Notre-Dame beach or the Argent beach. With their azure waters and blond sand, they are true jewels not to be missed. You can rent stand-up paddle boards and discover the coves accessible by sea or rent a sailboat for a sea trip. It is also the perfect place to take a first dive and admire the extraordinary richness of the Porquerolles seabed.
However, several sites are to be discovered while hiking, such as the Garden of Emmanuel Lopez and its palm trees, the Porquerolles lighthouse, the Moulin du Bonheur, the Grand Langoustier Fort and the Sainte-Anne church. Finally, the Villa Carmignac houses contemporary art collections in a superb Provencal farmhouse surrounded by the greenery of a 15-hectare landscaped park. Only 50 visitors can enter the exhibition rooms at a time, and the visit is barefoot! A must for your vacations in Porquerolles!
Discover the surroundings